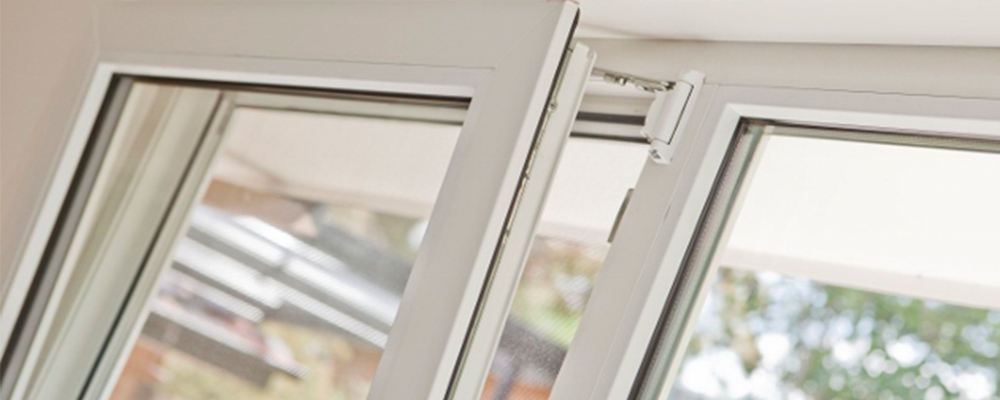 Window and Door Profiles
One of the major uses of rigid PVC in construction in Europe and the United States, the use of PVC profiles for window and door frames is increasing in the Australian market because of the excellent thermal properties of PVC. In Australia, PVC windows are installed in a range of residential home designs and apartment buildings.
Strength and durability
Low maintenance
Impervious to rot
Design flexibility
Cost efficiency
Insulation
Sound protection
Easily processed and fabricated
The main alternatives to PVC for window frames are wood and aluminium. Metal window frames conduct heat and cold, reducing thermal efficiency. Although timber frames are good insulators, they weather and need careful maintenance. Various eco balance studies have been undertaken internationally to compare the materials used in window profiles. These have shown that, in window profile applications, PVC has a good ecological balance when compared with wood and is, generally, much better compared with aluminium.
The energy efficient solution
The tight seals of PVC window and door profiles and the ease with which they can be fabricated for double and triple glazing make PVC an excellent choice in energy efficient buildings. Australian windows are rated for energy efficiency by the Window Energy Rating Scheme (WERS). PVC windows consistently rate in the highest categories.

PVC windows are proven performers in reducing energy consumption for heating and cooling and consequently, over their whole life cycle, can reduce greenhouse gas emissions by as much as 48-61% compared with aluminium framed windows (Dr. José María Baldasano Recio et al, 2005, Estimate of energy consumption and CO2 emission associated with the production, use and final disposal of PVC, aluminium and wooden windows, Universitat Politecnica de Catalunya).
Retrofitting homes
Replacing windows with PVC double glazed windows can lead to significant reductions in carbon emissions because of improvements in energy efficiency of the building. Overseas, PVC is the dominant material in the major windows replacement markets.
Recycling windows and door frames
Recycling of frames is now underway in Australia and will grow as more people install PVC windows and doors. For more information on this: VCA Find a Recycler.