Upcoming Events

Advanced PVC Extrusion Training, February 2020
Build on your understanding of the PVC extrusion process by attending this intensive two-day course from a renowned US plastics extrusion expert.
Offered in NSW and Victoria in February 2020, this course is designed for production and extrusion plant managers, experienced operators, engineers and senior maintenance personnel to enhance existing knowledge and skills in PVC extrusion practice.
Course instructor: Dr Chris Rauwendaal, President, Rauwendaal Extrusion Engineering, Inc.
Course Outline
The two-day course will cover aspects such as:
Using a high-speed data acquisition system (HS-DAS) in troubleshooting
Determining the melt fracture behaviour of your polymer
Eliminating melt fracture and gels
Extrusion screw and die design
Optimising the extrusion process
Solving problems with polymer degradation, wear, voids in the extruded product
Avoiding warping and shrinkage
Download the flyer here.
PVC AUS 2020: Shared Horizons - 26-28 May 2020 on the Sunshine Coast, Queensland.
The bi-ennial conference for the PVC industry value chain in Australia-New Zealand. Check our PVC AUS conference page for more information.
Registrations are now open! Register through Try Booking on: https://www.trybooking.com/BDOPS
---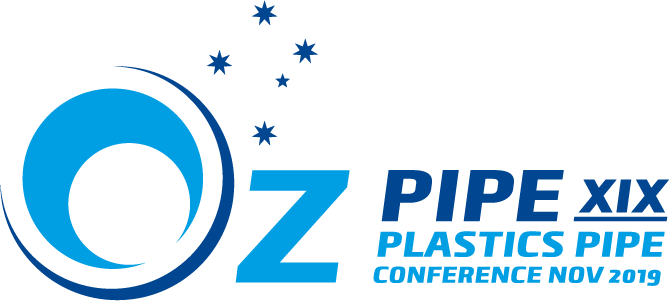 Date: 7-8 November 2019
Location: Dockside Cockle Bay, Sydney
The Ozpipe XIX technical plastics pipe conference is the spin-off conference for the global plastics pipe conference PPXIX. Ozpipe XIX will be hosted by the local association, Plastics Industry Pipe Association of Australia (PIPA), a member of the Vinyl Council of Australia.
Confirmed speakers are coming from the UK, USA, Belgium, China, Austria and Norway and will join Australasian experts to address a wide variety of topics related to plastics pipe materials, design, installation and performance.
The Vinyl Council of Australia is pleased to be sponsoring the iPad Award for the best PVC technical paper presented.
If you are interested in raising your company's profile within the vinyl industry as a supplier or service provider, then sponsor one of our well attended events.
Contact us at This email address is being protected from spambots. You need JavaScript enabled to view it.or call 03 9510 1711.