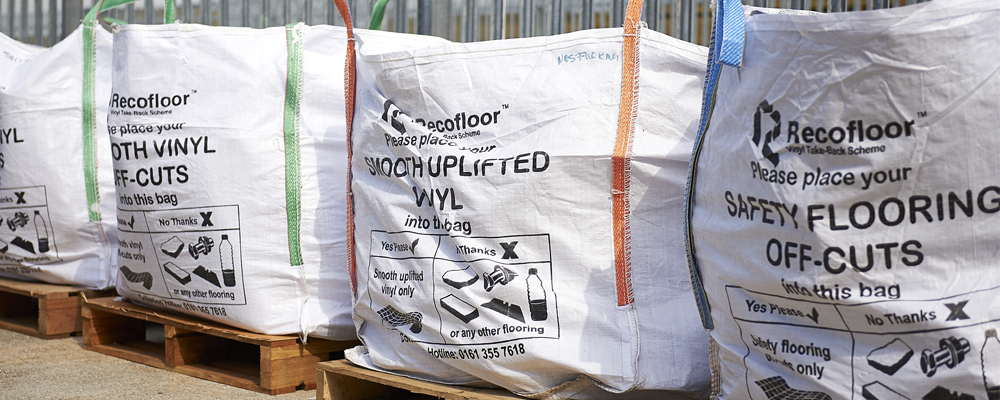 Recycling
PVC is relatively easy to recycle - if it can be recovered in sufficient quantities and quality.
The best quality is when plastics are well sorted by type. At the the Vinyl Council, we urge people to be super-separators, whether they are involved in our medical recycling program or recycling pipe, cable, banners and flooring, or any other of the many PVC products in the market. The better your sorting, the better the outcome!
In this section you can see the strategy and programs of the the Council and find recyclers who may take your material or sell recyclate to you.
Manufacturers already have high levels of recycling within their businesses, feeding offcuts and their own material back into their own production process. And most will take recyclate - but only if it is 'clean' and not contaminated by other materials.
So when arranging recycling, make sure it is:
Free from contamination by other materials ie dirt, other plastics, metals
In sufficient quantities to make collection and reprocessing worthwhile
Reliable supply, ie ongoing basis, not once only.
The material has to be reasonable, consistent quality because recyclers/reprocessors want to:

replace virgin PVC in new products
replace 'filler' or other material in other products.
Remember, recycling only works if there is someone who wants to take your material because it has a value for using in new products - otherwise it ends up in landfill.

You can This email address is being protected from spambots. You need JavaScript enabled to view it. with your queries and opportunities for PVC recycling, reprocessing and new product developments.