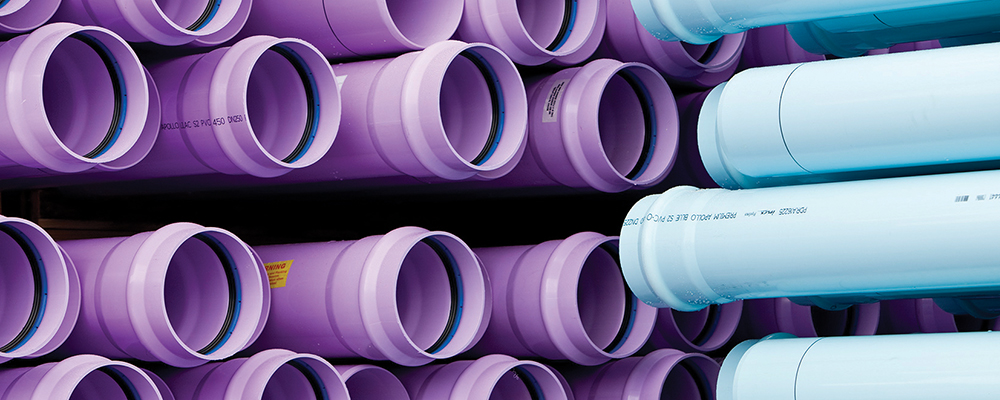 In Construction
PVC is the most important polymer used in building and construction applications. It has been a material of choice for over 60 years because of its technical versatility, performance and cost effectiveness.
PVC is durable making it suitable for long-term applications such as pipes and fittings, cable insulation, floor coverings, window profiles, cladding and roof membranes.
PVC makes a major contribution to the quality, safety and cost-effectiveness of construction materials, as well as helping to reduce the environmental impact of completed projects.
Over 60 per cent of Australia's annual PVC production is used in this sector. PVC has a versatility that helps it meet modern and future design needs. In addition to new projects, PVC is also widely used in refurbishment where it often replaces traditional materials such as clay and wood.
Learn here about the use of PVC, or vinyl, in building and construction, the benefits and environmental performance of PVC building products and Best Environment Practice PVC in Green Star.
The Vinyl Council is a proud member of the Australian Sustainable Built Environment Council, and shares its commitment to a productive and sustainable built environment in Australia in which PVC is able to play a key role.