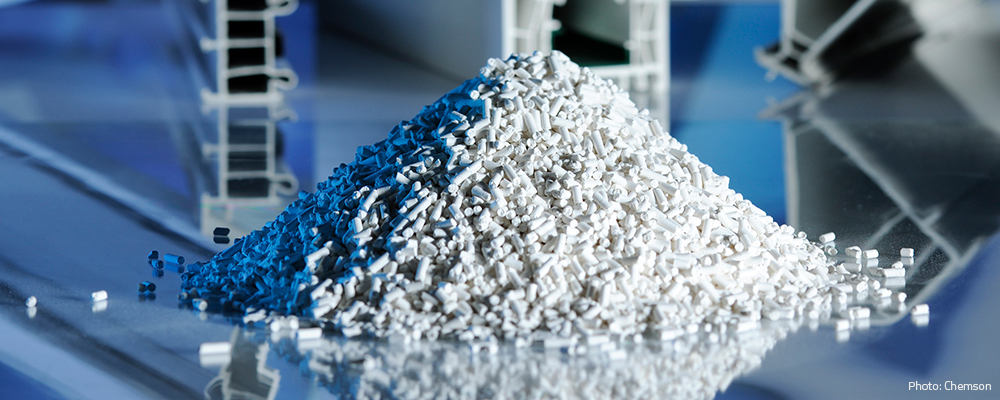 Innovative PVC
Innovation opens doors to Advanced Manufacturing techniques for vinyl
Australian manufacturer and Vinyl Council member, Chemson Pacific has developed an innovative world first thermoplastic PVC formulation, designed specifically for the Advanced Manufacturing sector and associated 3D printing technologies.
Read More...
Go Trenchless with Fusible PVC pipes
Probably the most significant issues for pipeline systems are those of corrosion, breaks and leaks. The use of trenchless technologies to repair and replace old piping infrastructure will become increasingly important and is expected to become the most widely accepted technology by the major utilities in the US.

A new generation of PVC continuous trenchless pipelines has been used successfully in New Zealand, the US, Canada and Hawaii and is now available to engineers in Australia from Iplex Pipelines.
Read More...
Major worldwide sporting venues again use PVC to meet sustainability goals
When creating new stadiums and sporting venues, a positive trend for designers, architects and builders is to create spaces that are environmentally sustainable, both during major events and in the years to follow.

Arup Associates' showcase stadium for the 2022 FIFA World Cup in Doha, Qatar is said to be the world's most sustainable football arena. Alongside photovoltaic cells and solar collection to power the artificial climate control, the stadium used a newly developed PVC fabric to help deliver a carbon neutral venue.
Read More...