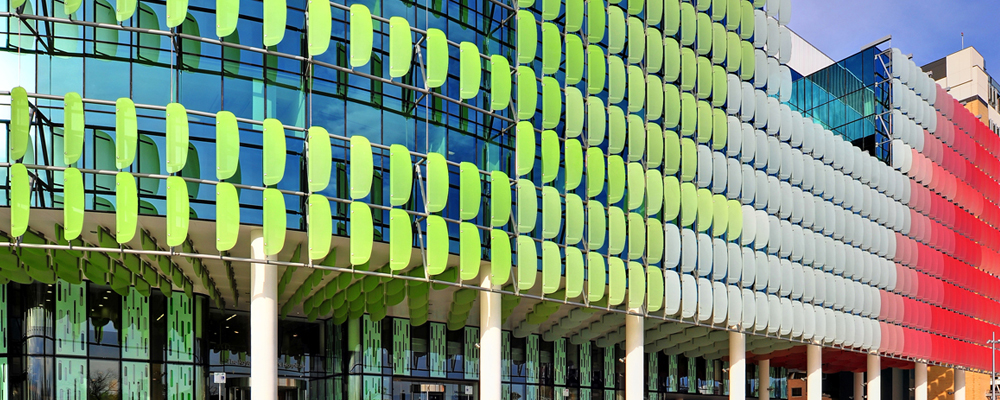 Vinyl roofing membranes
Pitched or flat, clear or coloured, PVC roofing membranes suit homes, commercial buildings, sports facilities, factories and lightweight structures designed for Australia's climate. Often single ply, PVC roofing membrane is easy to install, highly waterproof and maintenance free. PVC membranes are fire retardant, durable and impervious to dirt and chemicals. Extra protective coatings enhance these properties. For instance, woven fabric such as polyester or glass fibre often reinforces PVC roofing, increasing durability.
The 80% solar reflectivity of PVC will reduce a building's air conditioning demand and may reduce 'heat island effects' in the urban environment. A light weight addition to a building, PVC membranes offer excellent characteristics for Australian climatic conditions.
A good quality PVC membrane can be highly effective in preventing water and root penetration, so they are now often specified in 'green' or living roof systems.