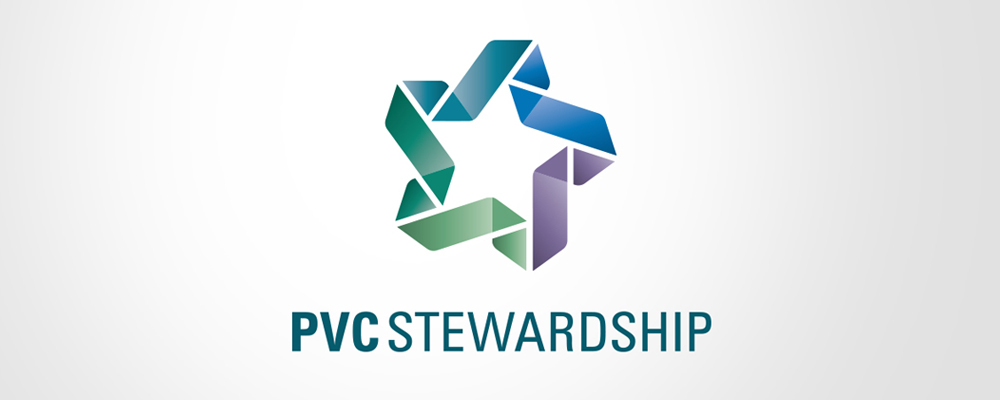 Product Stewardship Case-Study: Phasing out lead stabilisers

A collaborative stewardship effort delivers results
"Product Stewardship is an approach to managing the impacts of different products and materials. It acknowledges that those involved in producing, selling, using and disposing of products have a shared responsibility to ensure that those products or materials are managed in a way that reduces their impacts, throughout their lifecycle, on the environment and on human health and safety."
(Department of the Environment, 2013)
Background
In November 2002, 33 companies in the Australian PVC industry signed and publicly released a Product Stewardship Program. The Program documents a series of measures the industry would undertake within defined timeframes to address known concerns about aspects of the PVC life cycle. Since then, Signatories to the Program have made effective and measurable progress. In particular, cadmium based stabilisers have been completely phased out from Signatories' supply chains, and the phase out of lead stabilisers is nearly complete. This achievement is one of the significant outcomes of the PVC Product Stewardship Program. It proves the effectiveness and relevance of the Program in addressing the environmental impacts of PVC across its life cycle.
Lead – a growing concern
Polyvinyl Chloride (PVC) is the third most widely used plastic in the world, with a reported global consumption of over 35 million tonnes in 2010 (Chemsystems, 2010).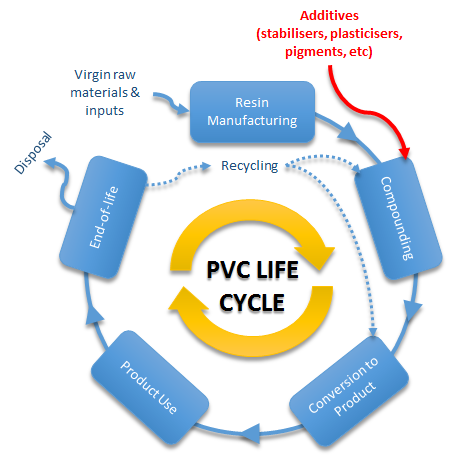 Figure 1: The life cycle of PVC products
It is a versatile, durable material used in a wide range of applications for building and construction, packaging, medical devices, automotive and consumer products. In Australia, as elsewhere, lead-based stabilisers were commonly used to manufacture PVC for a range of applications, including pipe, electrical cable, footwear and building profiles.
From the 1980s, rising community concerns over toxic heavy metal contamination in the environment and the impact of lead, in particular, on human health led the industry to take action in respect of sensitive end-use product, such as phasing out lead-based stabilisers from all potable water pipes by 1988. It was already avoided in food contact material, toys and medical devices.
Scientific research has shown that in PVC compounds, stabilisers are tightly bound into the polymer matrix and not readily removed. Thus, despite lead-based stabilisers being used in many PVC applications, the CSIRO has found that PVC products account for very little lead in the environment relative to other sources (Smith, R. 1998).
Lead stabiliser compounds are very effective in aiding PVC processing and resilience. Their use forms only a small proportion of the PVC formulation (typically less than two percent by weight) and the risk for consumers from exposure to lead stabilisers in PVC products is very small.
However, potential health and safety risks were identified and acknowledged by the industry in other parts of the PVC life cycle:
1. Potential exposure of workers to lead during upstream manufacturing, a risk which was being addressed and managed through stringent health & safety procedures aimed at minimising exposure risks and monitoring exposure through regular blood tests.
2. Potential leaching in landfill at the end-of-life, although studies had shown that the disposal of PVC in landfill did not contribute significantly to the toxicity of landfill leachate or the concentration of heavy metals in landfill (Mersiowsky et al 1999).
Addressing the issue
In 2002, Signatories to the industry's new Product Stewardship Program committed as a priority to review the feasibility of phasing out the use of lead-based stabilisers in all applications. The Program provided a platform for all relevant stakeholders in this issue – product manufacturers, stabiliser suppliers and government representatives - to appraise technical issues with substitution and alternative stabiliser systems.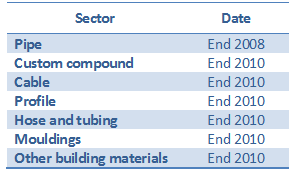 Figure 2: Agreed Timeline
Agreement was then reached in December 2003 to a timetable for eliminating lead stabilisers, as shown on the left.
The industry's planned action was based on its acknowledgement of the health and community concerns about exposure to lead from all sources and the need to reduce all potential exposure to this toxic heavy metal.
Simultaneously, Signatories committed to phasing out the use of cadmium-based stabilisers in the shorter term, and completed this commitment by 2006.
The Product Stewardship Program allowed for the whole supply chain to engage on the same schedule and towards the same objective removing potential trade disadvantages of unilateral action.
Meeting the challenge
Such commitment would not have been realistic without the considerable research that took place in previous years, and a great deal of testing and evaluation of alternatives in PVC processing.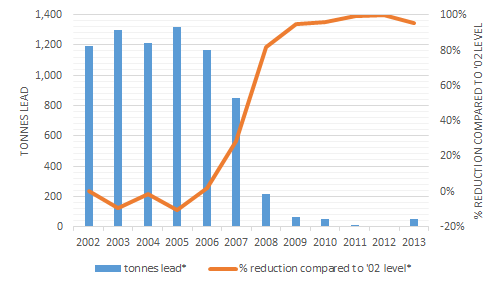 Figure 3: Lead consumption by PVC Product Stewardship Program Signatories
*Source: Vinyl Council of Australia, Annual reports
Note: the recent increase in lead consumption levels is due to the current activities of a new member, who has committed to phase out lead by end 2014.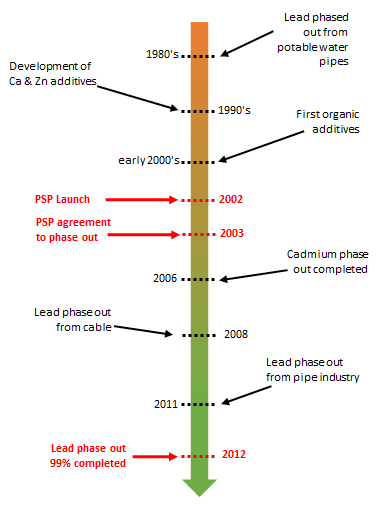 Figure 4: Lead and Cadmium phase out timeline
The 1990s saw the development and commercialisation of calcium and zinc based stabilisers, while organic stabilisers were launched in the early 2000s.
These alternatives to lead have undergone official scientific risk assessment by overseas government authorities and there are no health or safety issues related to their use in PVC products.
The Future
Now that the commitment to phase out lead and cadmium additives has nearly been completed by current Signatories, the Program is focusing on two issues: extending the phase out of lead stabilisers to new Signatories and non-Signatories; and managing historical additives in PVC recycling.
A small number of local manufacturers and importers of PVC products, who have not joined the Program, continue to use lead stabilisers. The Program is actively seeking to include all remaining members of the Australian PVC supply chain, who would then have to commit to a timely phase out and report on progress. In addition, the Program advocates to industry sectors to update Australian Standards for relevant products to restrict the use of lead and cadmium based stabilisers.
The Vinyl Council and its members support the recycling of PVC products, even those containing legacy heavy metal stabilisers, into suitable new products to reduce landfill and improve resource efficiency, preferably in ways that encapsulate the recyclate safely within in the new product. A key industry imperative is to ensure that products containing recyclate are safe to use and meet quality standards. Recycling processes also must address health and safety risks for production workers, and meet all regulatory health, safety and environmental requirements.
References
Vinyl Council Australia, PVC Product Stewardship Program: The annual progress report for the Australian PVC Industry's Product Stewardship Program for the years 2005, 2007, 2008, 2010, 2011, 2012 and 2013 found here
Chemsystems, 2010, Vinyl Chain Market Dynamics report abstract
Department of the Environment, 2013
Smith, R., 1998, The Environmental Aspects of the Use of PVC in Building Products, Second Edition, CSIRO Division of Chemicals and Polymers
Mersiowsky et al., 1999, Long Term Behaviour of PVC Products under Soil Buried and Landfill Conditions, Plastics, Rubber and Composites, Vol 28, Issue 7, pp 321-326
The development of these alternatives was essential to phasing out lead and cadmium additives from the supply chain.
Further information
The Vinyl Council of Australia (VCA) was founded in 1998. VCA is a member based association with the primary goal of advancing and strengthening the sustainability of the Australian PVC industry. Members of the association represent the full spectrum of the PVC supply chain. As part of its goal, the VCA founded the Product Stewardship Program in 2002, to which all members are Signatories. The Program sought to address a number of environmental, health and safety concerns over the PVC lifecycle, one of which was the use of lead additives in the PVC supply chain, with the goal to completely phase out its use within 10 years.
For further information, please contact the Product Stewardship Program at: This email address is being protected from spambots. You need JavaScript enabled to view it.