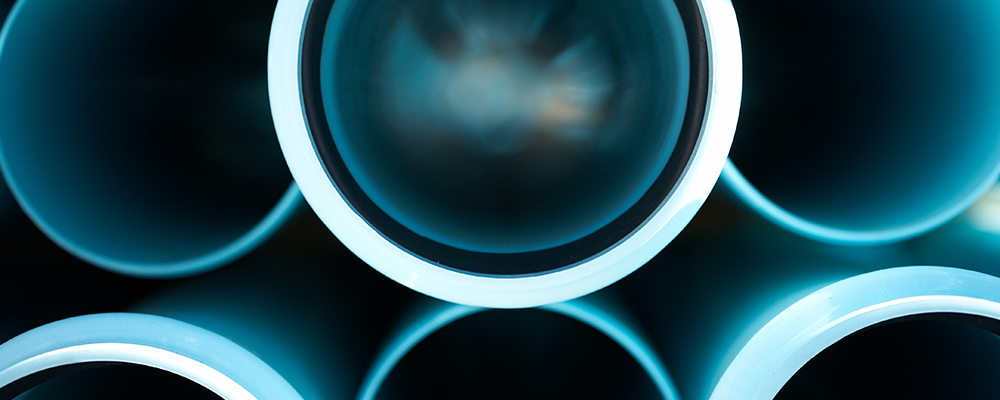 LCA Reference

There are too many LCAs involving PVC to list them all. A few studies are provided here for your reference:
Life Cycle Meta Studies
TNO (1995) PVC in Europe: Environmental Concerns, Measures and Market Study carried out for the Commission of European Communities
R. Smith (1996) The environmental aspects of the use of PVC in building products, CSIRO Division of Chemicals and Polymers.
P.Coghlan (2001). A discussion of some of the scientific issues concerning the use of PVC, CSIRO Molecular Science.
Dr Mark Everard et al (2000) 2020 Vision Series No. 2: PVC and Sustainability, The Natural Step UK
PE Europe (2004) Life Cycle Assessment of PVC and of principal competing materials, Commissioned by the European Commission
LEED Technical & Scientific Advisory Committee (TSAC) PVC Task Group (2007) Assessment of the Technical Basis for a PVC-Related Materials Credit for LEED, US Green Building Council.
Pipe/pipe systems
Specht et al, (1996) Life cycle assessment of the manufacture of wastewater pipes, Ziegelindustrie International 4/1996, commissioned by the European Union for the Stoneware Pipe Industry [stoneware, concrete reinforced concrete, cast iron, PVC and HDPE]
Gerberit International AG (1998), Life cycle assessment of pipes in domestic sewage systems [cast iron, fibre cement, PVC, ABS, PP, PE]
GASTEC N.V. (1996) Environmental Life Cycle Assessment of Gas Distribution Systems
EMPA, (1998) Life Cycle Assessment of Pipeline Systems
Howard, N. (2009) Life Cycle Assessment of Australian Pipe, prepared by Edge Environment for the Plastics Industry Pipe Association of Australia
Window frames
Swiss Materials Testing and Research Institute (1996) Ecological assessment of window structures with frames made from different materials (without glass), [aluminium, steel, stainless steel, non-ferrous metal, wood/aluminium, wood, PVC]
Institut für Kunststoffprüfung und Kunststoffkunde (Institute for plastics testing and plastic science), Stuttgart Univ. (1997) Overall assessment of windows and frontages, commissioned by Deutscher Verband der Fenster und Fassadenhersteller (German Association of window and frontage manufacturers) [wood, wood/aluminium, PVC, aluminium]
Dr. José María Baldasano Recio et al (2005) Estimate of energy consumption and CO2 emission associated with the production, use and final disposal of PVC, aluminium and wooden windows, Universitat Politecnica de Catalunya
Howard NP & Burgess JC (2007) Comparative Service Life Assessment of Window Systems prepared for the Forests and Wood Products Research & Development Corporation (Australia).
Floor Coverings
Fraunhofer Institute (1997) Life cycle assessment study of resilient floor coverings, International Journal of Life Cycle Assessment 2 (2), 73-80 1997, commissioned by European Resilient Flooring Manufacturers Institute [PVC, polyolefine, linoleum, synthetic and natural rubber, polyamide carpet, parquet]
Chalmers Univ. of Technology, Sweden (1997) Life cycle assessment of flooring materials: case study, Building and Environment Vol. 32, No.3 [linoleum, PVC, untreated complete wood].
Dr. Jim Bowyer et al, (2009) Life Cycle Assessment Of Flooring Materials: A Guide To Intelligent Selection, Dovetail Partners Inc
Packaging
Tellus Institute (1992) Tellus Packaging Study.
V. de Baere et al. (1994) Environmental Balance of Shortlived PVC Packaging.