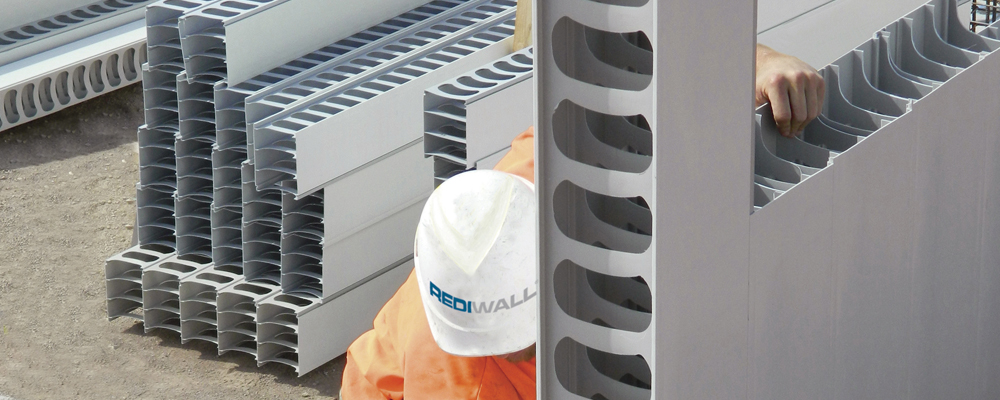 Design for Durability
Designed for long use
Ninety percent of PVC applications are designed for medium or long-term use. PVC is resistant to weathering, chemical rotting, corrosion, shock and abrasion. In a recent study, PVC pipe that had been buried in Australian soils for 30 years was exhumed and its condition tested. It was found to be in excellent condition (CSIRO, 2000, Long-term performance of PVC pressure pipes).
The Water Services Association of Australia's (WSAA) Sewer Drain Code gives PVC a Category A rating, signifying a life expectancy of over 100 years. WSAA also gives PVC a Category A rating for water reticulation.
In other applications, such as window profiles and cable insulation, studies indicate that over 60% of products will last longer than 40 years. New innovative vinyl formwork wall construction systems have a building design life of 200 years.
Strength and light weight
PVC's abrasion resistance, light weight, good mechanical strength and toughness are key technical advantages for its use in building and construction applications. Its applicability for light weight structures such as roofing, is especially suited to building in Australia's tropical zone. It can also be made scratch resistant, sunlight resistant and of almost any colour.
Flame resistance
Rigid PVC is inherently difficult to ignite because of the chlorine from which the polymer is made. It stops burning once the source of heat is removed. Compared with other common plastic, PVC performs well in terms of:
Lower combustibility
Lower flammability
Less flame propagation
Less heat release
The natural fire resistance of flexible PVC may be reduced by the additives which are blended with the resin to make PVC flexible, but this, in turn, may be offset by the inclusion of flame retardants.
Newly developed, fire retardant PVC formulations (FR-PVC) have significant advantages in terms of lower acid emissions, smoke generation and enhanced fire resistance.
For more information, visit PVC & Fire section.